Outlaw Radio Guy (& Gals) Rogue Gallery
CMJ '03 (Oct 22 - 25) pg 4 of 5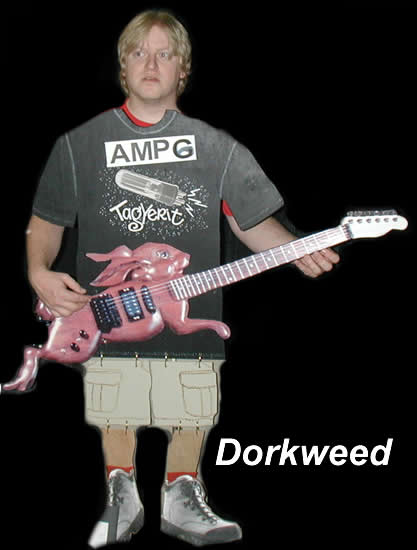 During the conference, Amp6 hosted several bands on the side stage in the trade show room. The Amp6 sponsored artists who stopped to take their picture with the rabbit guitar are:
AnG DeVore from Ultrafix (winners of Last Band Standing & Unsigned Band of the Year)
Ryan from Tokyo Rose
Dorkweed from The Chobs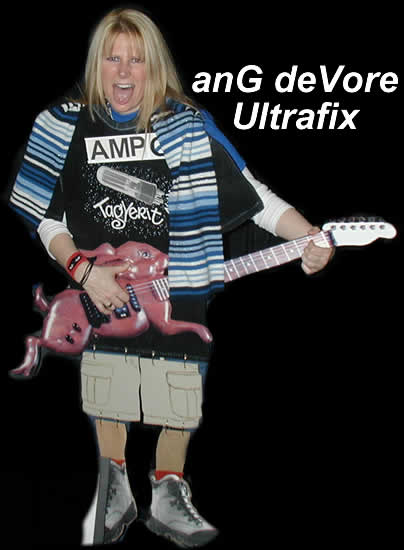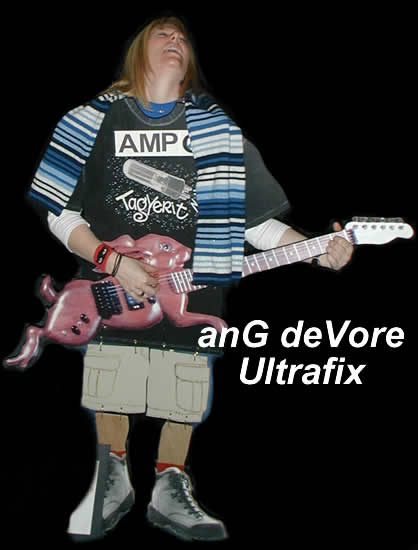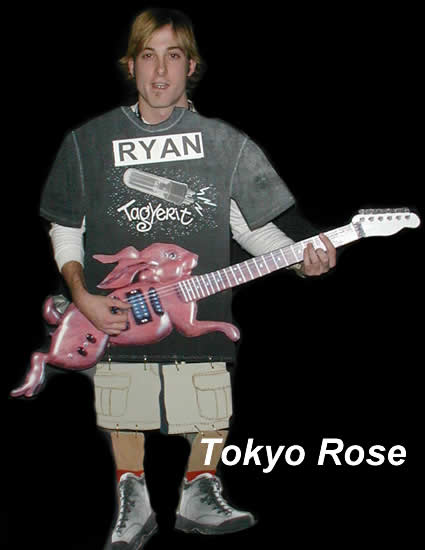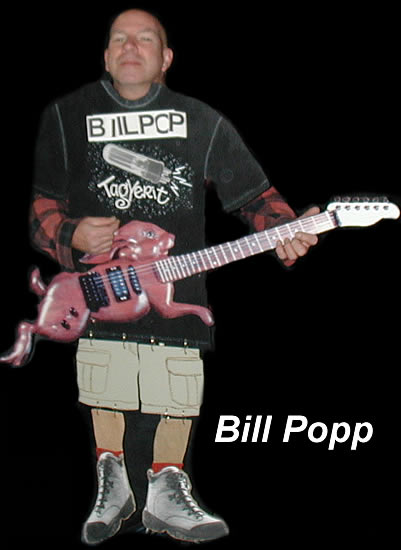 Songwriter Bill Popp stopped by.
His CD "Blind Love Sees Tears" sounds great - highly recommended!

Fun with the Heavils. These guys had their own very cool instruments. And turnabout is fair play so besides modeling TagYerit's bunnycaster, Brian is demonstrating the inside of one his gems. Rich (TagYerit) also gets a turn. Brian builds these wonderful weird guitars. Check them out at their site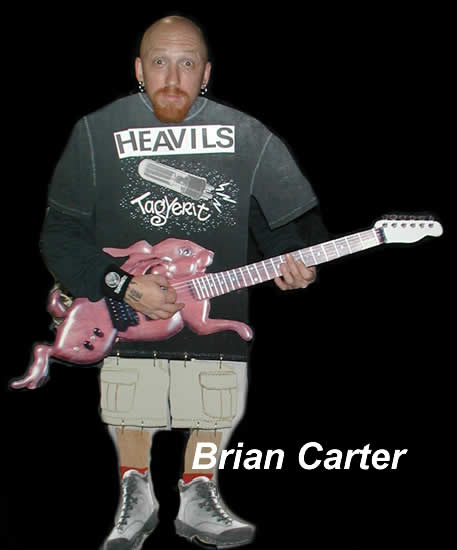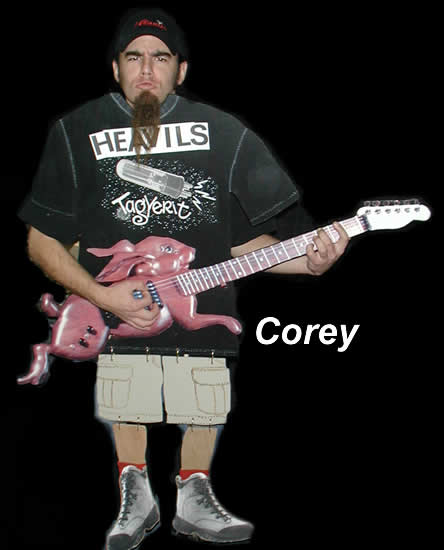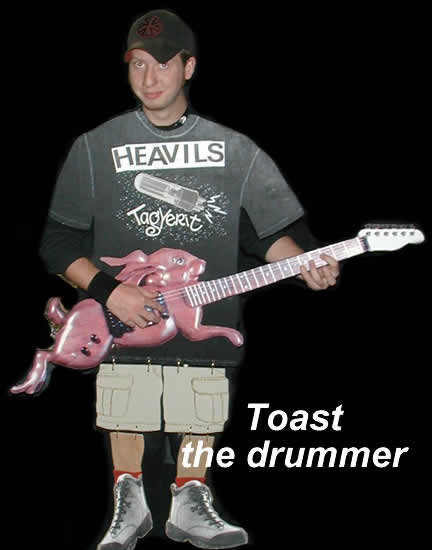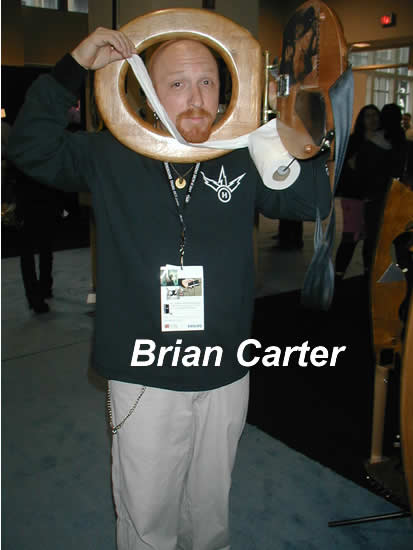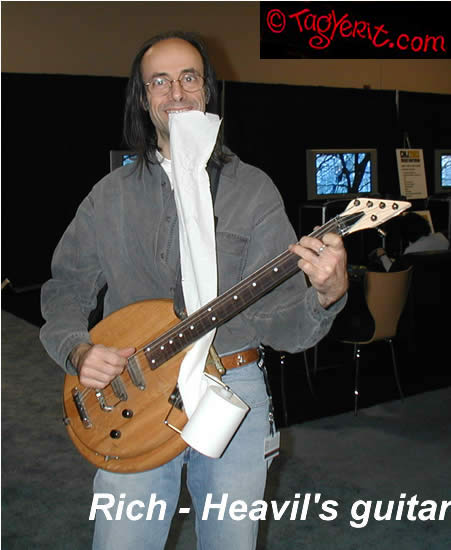 ---
Contact info: Click here, if you'd like to contact us.
Contents of these pages ©1998 - 2018 R&F Newman - TagYerit.com