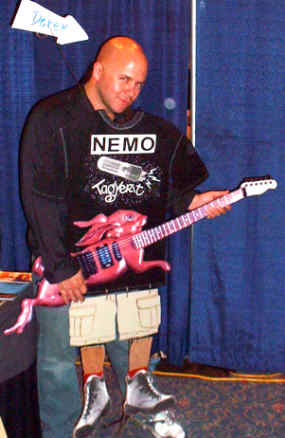 Derek is founder of CDBaby, Hostbaby and possibly the most popular guy at NeMO. Maybe one of the first musicians that I met online back in old '96.

Dastardly Dave aka David Hooper is founder of Indiebiz.com - I originally met Dave online when he released a compilation CD in '96 with 18 unknown bands featuring among others; Marcy Playground and TagYerit.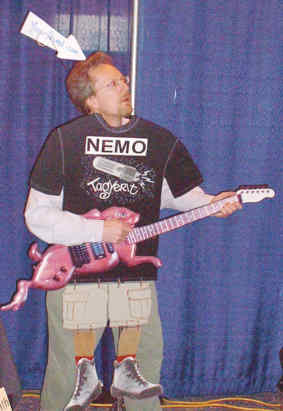 Dan from Yoursound.com Free online band promotions and networking (Yes, there are still altruists among us)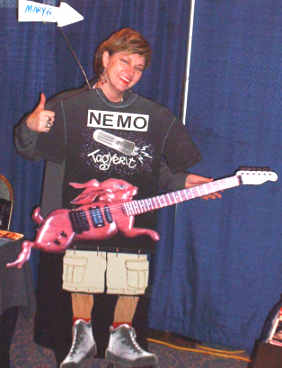 Mary Godfrey Bay-Light Publishing Music & Media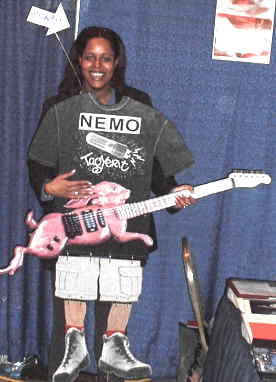 Hewan with MarketingMusic.com was set up next to our display, so it was only natural that they'd all come over to pose with the bunnycaster. Great neighbors with plenty of enthusiasm ...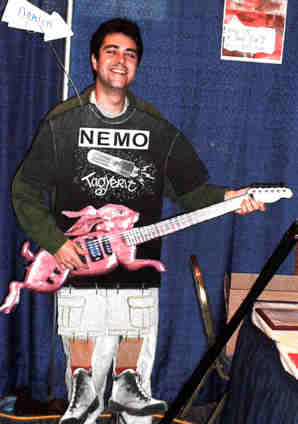 Damien (MarketingMusic.com)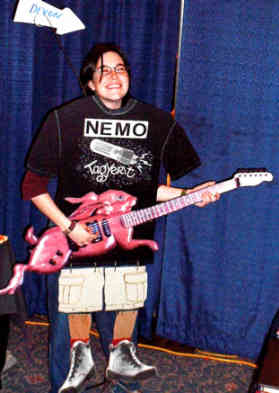 Devon (MarketingMusic.com)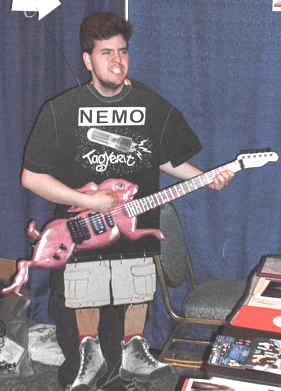 Killer (MarketingMusic.com)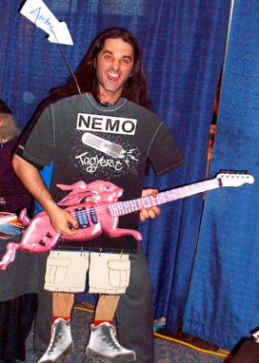 Andre from Discmakers is also in the Philly hard rock band Low Jack