GALLERIES
Email us with your suggestions
TAGYERIT
Listen to TagYerit's
Outlaw Radio Guy sample

GALLERIES
Email us with your suggestions
TAGYERIT
Listen to TagYerit's
Outlaw Radio Guy sample
Outlaw Radio Guy (& Gals) Rogue Gallery
NeMO '02 (Apr. 12 & 13)
DJs & Writers
Click here for the NeMO Music Industry page
Click here for the NeMO Musicians page
Most of these pictures are clickable to their respective websites. Yeah, I know the pics didn't come out too good this time - sorry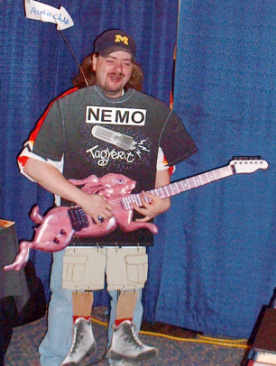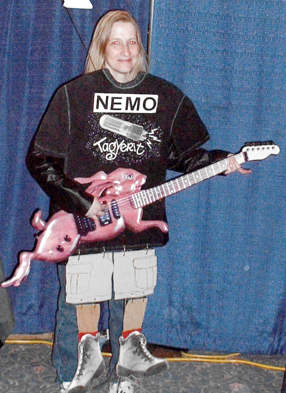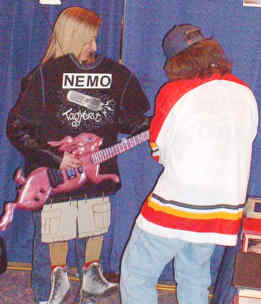 The Sonic Chronicles is live internet radio broadcast Mon. through Thurs. 7am - 11am est. Here DJs Aaron Childs and Kim Sanderson check out the bunnycaster. Aaron has often featured songs from both TagYerit CDs on his shows.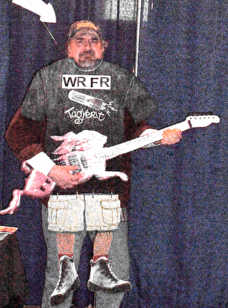 Steve from WRFR Rockland, Maine
---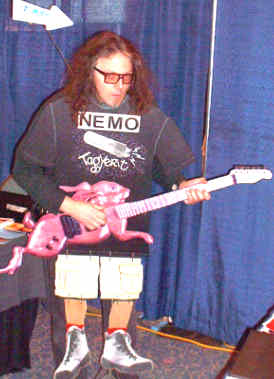 TMax from The Noise - 'zine covering the Boston scene for over 20 years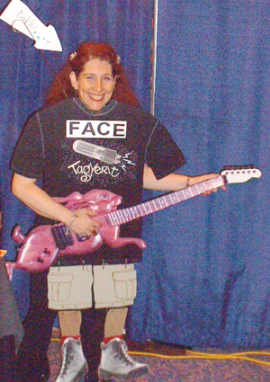 daVine writer for Face Magazine is quite the ball of energy - Wow!!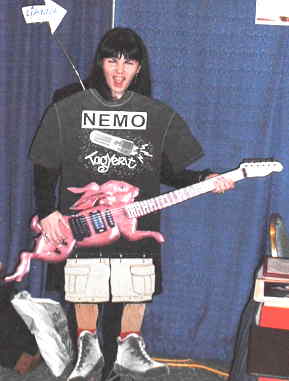 We've gotten to be friends with Lianna, managing editor at Mic Stand Magazine after working alongside her at NeMO the past few years.
You are on the DJ, Press gallery of NeMO 2002 pictures.
Click here for the NeMO Music Industry page
Click here for the NeMO Musicians page



---
Contact info: Click here, if you'd like to contact us.
Contents of these pages ©1998 - 2018 R&F Newman - TagYerit.com