Edible Wild Plants
Click to learn more about "My Favorite Plants"

Click here to learn about "More My Wild Friends" (second in the series).

Now available on DVD "Edible Plants :Wild and Tame". This homegrown film (ie, it's not slick or super polished) is part one of a three part series and was filmed entirely on locations in the Northampton (MA ) area . It covers how to id and cook beverages, greens and flowers of spring. It runs about 71 minutes and is available in DVD format. The cost is $20. + $6.50 shipping See order form.
Summer is here! Part ll of the "Edible Plants: Wild + Tame" series is ready. Learn how to identify + prepare beverage plants like Sumac, berries like Elderberry and vegetables like Milkweed.Over 20 plants are covered in this 56 minute film which is available in DVD format. Cost is $20 + $6.50 shipping.


Part III of the "Edible Plants:Wild and Tame" series--"Fall"--
is ready after several computer meltdowns! Explore new uses for chickweed, kousa dogwood, ginkgo & 14 other plants in this hour-long film. It's available in DVD & costs $20. + $6.50 shipping.




Interview with Blanche with Bob Hannum of juicing-secrets.com
Two books available: "My Favorite Plants" and "More My Wild Friends"
With the success of "My Wild Friends"(out of print), Blanche has now released "More My Wild Friends" AND "My Favorite Plants".
My Favorite Plants
NEW! "old" book revived Because several people have expressed their wish to own the now out of print "My Wild Friends", I decided to excerpt the "best of the best" from that book into a "new" one, "My Favorite Plants". I extracted essays and recipes on the plants I use the most.
If you missed the first book, here's a chance to get valuable information on plants such as nettle, chickweed, cattails etc.
Don't buy this book if you already have "My Wild Friends"; aside from a few new drawings and recipes, it's basically the same book. But if you don't own "My Wild Friends", this just might be the perfect solution.
Cost: $17 (+ $1.06 MA tax) + $6.50 shipping.
132 pps. 6"x9";
A perfect companion to "More My Wild Friends".
---
My Wild Friends is now out of print - see My Favorite Plants instead.
My Wild Friends
Free Food From Field and Forest
Written and illustrated by
Blanche Cybele Derby
Have you ever eaten black locust flowers, cattail buds, or stinging nettle leaves? These are just some of the common "weeds" discussed in this book that are free, plentiful, and easy to prepare.

Using wild plants as food has become more popular, as people realize how tasty and nutritious they are. While this book is a culinary adventure of exploring New England's fields and forests for unusual foods, web visitors from around the world will recognize "weeds" that may well have originated from their backyards.
My Wild Friends includes:
the author's personal stories and observations about her favorite plants
over 100 beautiful illustrations
over 50 recipes
information on plant habitats, best parts to use, and best times to harvest
extensive bibliography
264 pages; 6"x9"
comb binding so book lays flat
---
What people are saying about "My Wild Friends"
Review by Shannon Younger

"The other day a wondrous treat arrived in my mail box; a book titled My Wild Friends by list member Blanche Derby. I have to say, I was charmed and enchanted almost instantly by this tome. The illustrations are all done by Blanche and harkens back to the days of the turn of the last century when children's and young adult's books were complimented with artwork by the likes of Arthur Rackam or Howard Pyle. My son, who is speech delayed, babbled on incessantly about the pictures, wanting to know more about the scenes and the plants. The prints are creative, intuitive and very imaginative. They draw the reader into the book. I caution you to look at each illustration with care though, because you will find additional allusions to the plants hidden in the picture, some are very subtle and some not so subtle. Leave's and flower's motifs are repeated in the design work. You will find references to several cultures in the artwork as well. The work is very delightful and whimsical, and as you can see I am very enthusiastic about the entire book.

The text is useful and reads easily, and is a down right pleasure too! Blanche makes a point to tell the reader that this is not a field guide. Ohhh Dear Blanche to my mind it is so much more though. Through Blanche's stories and pages I have learned more about Ben Charles Harris, a wild edible plant author and guru from decades past. I had only known of him from books in the library and now he is a real, 3-dimensional personality come to life.

There are many plants covered in the book. Organized by chapter per plant or grouping of plants in the case of edible flowers. With each chapter the reader is introduced to the plant with a jewel of an essay, and I do mean jewel here, pun intended. Blanche shows you many facets of each special plant friend. She weaves a story and sometimes she includes a special bit of lore or legend, as well as giving the reader insights into why she finds this plant to be special. My personal favorite character in the book is the "Orchard Cat" who made the Apple Orchard part of his territory. These chapters are sneaky, before you realize it, you have learned or reviewed much information in a painless and enjoyable manner. She does cover several plants that one does not often find in foraging books, along with the favorites. Best of all the reader will see these plant friends in a very different light (more intimate view) after having read the book.

Blanche also gives tips on harvesting and preparing each plant for eating. I have tried several of her recipes already with things available at the grocery store (we have about 6 inches of snow on the ground at the moment). The recipes are simple, easy to prepare and very tasty. My children were able to help with the preparation and it became a family project, making this book a good resource for homeschooling. The Cranberry (Apple) Bread was a big hit here! This was probably the easiest Cranberry bread recipe I have ever made, and I am one of those people who wait all year long for cranberry season when these fruits are available fresh in the market. Each chapter has at least one recipe and often there will be other ideas on preparation written into the text. Also included with each chapter is a run down on basic information. This page appears at the very beginning of the chapters and lists: Scientific Name, Family, Also Known As, Habitat, Parts Used, Season, and any Cautions. Blanche has included a very useful bibliography in "My Wild Friends." Here I emphasize the word useful, because she gives a paragraph description of what each book listed is about and what you can expect to find in the book information wise. She obviously spent a goodly amount of time crafting this section of the book as well. It was nice to recieve a book with a penned and personal note in the front cover, making the book all that more special. Blanche, bravo and a resounding "two thumbs up." Thank you for hours of reading pleasure, learning and good eats. ..." Review by Shannon Younger, writing on the "Wild Forager" list forum
---
To the order form
---
More My Wild Friends
Free Food From Field and Forest
Written and illustrated by
Blanche Cybele Derby
Do You Know.
what weed is a main ingredient in the national dish of Colombia?
what plant is an important part of an anti-cancer formula?
which flowers to use in a salad?
how to find spices for free?
that the oil from this plant is effective against PMS?

This supplement to My Wild Friends introduces a whole new group of common plants with uncommon stories to tell. More My Wild Friends combines fascinating facts and recipes with information on plants that are plentiful and available. They have much to offer and this book tells how they can be used to enrich our lives. Inside this book you will find:
the author's personal stories and observations about plants
over 40 detailed black and white illustrations
over 30 recipes
information on plant habitats, best parts to use, and best times to harvest
annotated bibliography
114 pps., 6"x 9" $13.13(+MA tax .87) + $6.50 Shipping
---
excerpt from "I'm a Crusader for This Invader" chapter:
The Division of Fisheries and Wildlife recently published A Guide to Invasive Plants in Massachusetts, a booklet that features 17 of the most problematic imported plants that threaten to usurp the territories of native plants and animals. Each plant is illustrated with a beautiful color photo and description. Many of these are well-known intruders like bittersweet but lesser-known culprits are also showcased. One of these is Autumn Olive (Elaeagnus umbellata), an Asian shrub that was introduced into this country in 1830. After being here for over 160 years, why is this plant now on the state's "hit list? ...
---
recipe from "Its Food! It's Medicine! It's Sheep Sorrel" chapter:

                                   Sorrel Soup
         
            2 cups uncooked sheep sorrel/wood sorrel leaves; (wood sorrel flowers are o.k.)
            1/2 cup sautéed onions
            Dash of pepper/nutmeg 
            3 cups vegetable or chicken broth
            2 medium potatoes (optional)

       Mix ingredients in saucepan and simmer until potatoes are soft.
       This serves 3; the recipe can be doubled. 

---
On one of those crystal clear autumn days that make New England so special, my friend Rema & I feasted on the fruit from a heavily-laden kousa dogwood tree. Her poem captures that experience so perfectly...

Eating Kousa Fruits

Smaller than crabs, pink as peonies,
rough-skinned gumballs. Hundreds dangle
in the dogwood branches.
We pull their stems, suck
the yellow custard,
sweeter than peaches.
We cannot get enough.
Destemming delight,
we stuff ourselves with gold.
Your gray braid trails behind you as we
pluck, suck, spit the seeds and skins,
grandmas turned to girls.

-Rema Boscov
---
Edible Wild Plants: Upcoming Events
WALKS and TALKS: 2018 (all programs are free and they all take place in Massachusetts unless otherwise indicated)
Tues. April 10: Slide show on Early Spring Edible Plants: Emily Williston Mem'l Library 9 Park St Easthampton:6:30-7:30.
Sat May 19: 1-4. Edible Spring Ephemerals Walk : part of Earthwork programs in Conway. This program is part of a weekend series of events. You can register for all or just my program. There is a fee. Check out the above link or go to earthworkprograms.com.
Sat June 2: Weed Walk & Taste: Arcadia Wildlife Sanctuary: 127 Coombs Rd Easthampton: 1-3; $5. Ma Audubon members/$7 nonmembers. Rain date: Sunday, June 3, 1-3:00 pm; Registration is required. Register online or call 413-584-3009 to register by phone.
Sat June 2- Sat June 30: My illustrations for the magazine GreenPrints in the miniart gallery of Arcadia Wildlife Sanctuary:127 Coombs Rd Easthampton. free.
Fri June 22: Hungry Ghost Bakery amphitheater, Northampton--part of the "Herbalism tin the Pioneer Valley" series--5:30- 6:30 (odd time!) it's short & free. I'll be telling about & showing some plants. (Not sure if there's a rain date.)Here's a link to all the people who'll be speaking: www.localharmony.org/workshops
Mon Sept 17: Slide show: Wild Edibles of Autumn (including some mushrooms): Emily Williston Library 9 Park St. Easthampton: 6:30-7:30
Youtube Videos
You can see segments from my movies on youtube! Check out this link to access them.
Healthy Life Articles
Check out the articles I've written for Healthy Life magazine. Go to Healthy Life & scroll down near the bottom to the section Quarterly Magazines; click on Healthy Life. Then click on the > to scroll thru its pages until you find my article.
---
Artist and author Blanche Cybele Derby has supplemented her diet with wild plants for over thirty years. She has lectured and led many wild weed walks, and writes about many edibles for her local newspaper. An enthusiastic practitioner of what she preaches, she hopes to inspire others to become more involved in the natural world. Click here to email Blanche.
---
Gallery
Here's a few pictures to whet your appetite!
---
Other related links for you to check out
---
"Free Food from Forest" is hosted by TagYerit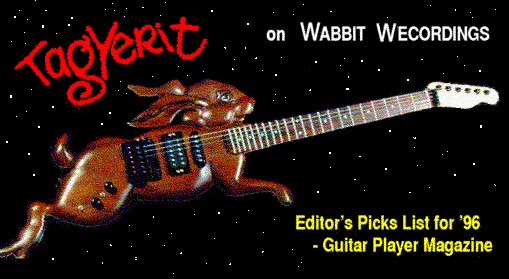 ©1997-2018 Blanche Derby