Old Books we've sold
---
These are some of the books that we've sold over the years.Since I sometimes use other people's listings to aid in creating these descriptions, I decided it would be well to leave these descriptions for posterity. [in no particular order] Click to see what we currently have available | Contact us with any questions.
---
Noah Webster Leather Bound 1875 Dictionary 1,764 pages - SOLD
<-- Click image to left for more pics
Noah Webster
An American Dictionary Of The English Language. Thoroughly Revised, And Greatly Enlarged And Improved by Chauncey A. Goodrich and Noah Porter
Springfield, MA, G. & C. Merriam, 1875
Intro pages lxxii (72) + 1764 pages 3000 Engravings
Size: 9 1/4" X 11 1/2" X 4 1/4"
Beautifully tooled Leather cover has been reattached and original spine replaced with Torinoko Gampi japanese paper (pieces of original spine will be sent with book as seen in pictures). There are similar dark marks on the middle of front and back covers that made me think this may have sat many years on an iron dictionary stand. Some pages including front flyleaf end pages title page … have been tipped in, and where necessary hinged with Japanese repair tissue (kitakata). Title page and first preface page (iii) have been reinforced with repair tissue. I have done the work and am happy to respond to any questions. I did the least invasive measures to bring the book into usable condition using conservation materials. The leather as is usual for books of this era had red rot and has been treated with Cellugel and then sealed with Meltonian Shoe Cream. While I have done restorations in many media, especially wood, this is my first book repair and the spine did not come out as tight as I had hoped. I am providing copious pictures (150 at https://picasaweb.google.com/112700068120433926723/1875WebsterDictionary so you can judge for yourself, and as I said, I am happy to answer any questions.
There is no writing on the pages. Occasionally the pages had been bent on the corner. The ink from some of the pages has migrated to its opposing page. There was one piece of paper within that I'm including with an amusing ad for a solar pocket watch.
The illustrations are wonderful and often give an idea of what may have been new or popular at that time. A parachute for jumping safely from a hot air balloon. A bicycle was referred to as a velocipede. Many terms for the parts of armor and other items from the days of chivalry are illustrated, no doubt due to their popularity in the popular fiction of the time.
---
Webster's New International Dictionary 1922 - Embossed Leatherette Illustrated - SOLD
<-- Click image to left for 200 pictures of and from the dictionary
Honestly I don't know if this is real leather or something akin - I would have guessed it was real leather over board, but I saw another description that referred to it as leatherette (whatever that means).
There are minor wear and tear issues on the binding. Everything is intact with the following exceptions. It does have a hinge wobble. One small square was cut out where there had been a picture of a musk ox - (used for a book report???). Periodically there will be a group of pages that are dog -eared. Several pages periodically will have a small tear along either top or bottom, where someone may have been too rough. A few pages have a corner ripped off but not where it affects the text (only that musk ox page mentioned earlier. The black and gold alphabet tabs are in poor shape. The only writing I saw was where the original owner had circled Easthampton MA on the page showing US cities and towns with populations over 5,000. Overall, I would rate this book a good- or a fair++. But see pictures
2620 pages of definitions + 256 pages of US & international discussions on geography, history and more. ~ 12 1/4" x 9 3/4" x 5 1/2"
Now for the good part. WOW. Beautiful colored plates in excellent condition. A few are 2 page spreads. You can read about the latest of 1920s technologies with illustrations of motorcycles, automobiles, revolvers, airplanes, architecture, machinery. Or how about learning the various classic checkers or chess moves? This is a beautiful book just waiting for the right home to enjoy it for the next 90 plus years.
Publisher: G.& C. Merriam Company, 1922 - The Merriam Company issued a complete revision in 1909, Webster's New International Dictionary, edited by William Torrey Harris and F. Sturges Allen. Vastly expanded - over 400,000 entries. Double the number of illustrations. The new format features the divided page to save space by including a section of words below the line at the bottom of each page: six columns of very fine print, devoted to such items as rarely used, obsolete, and foreign words, abbreviations, and variant spellings. Notable improvement was made in the treatment and number of discriminated synonyms, comparisons of subtle shades of meaning.
---
1919 Rhode Island Bird & Game Laws SOLD
<-- Click image to left for more pics
Complete. Fair to good condition - The text is clean - staining on covers, bottom corner of pages slightly bent - see pics
4" X 5 3/4"
38 pages
---
1920 Laws Relating to Shell Fisheries Rhode Island - SOLD
<-- Click image to left for more pics
Includes 3 licenses - 2 are Boat License And Mussel Permit for the years 1920 & 1921. The other is "Description of Person Licensed" for 1920. Issued to Clarence Austin / age 35 / Telegraph Operator . . .
Brown cover - pages dogeared but clean. See pictures
3 3/4" X 5 7/8"
35 pages
---
Quantum Mechanics and Path Integrals by R.P. Feynman and A.R. Hibbs 1965 - SOLD
<-- Click image to left for more pics Richard Feynman - Quantum Mechanics and Path Integrals - 1965
New York: McGraw-Hill, 1965
Hardcover; a very good copy. No dust jacket. Extremely clean. The front free endpaper has an embossed stamp from the original owner … The last page (365) has a phone number.
Publisher's notation on copyright page and back cover: 20650
6th printing, If I read this correctly 1965 (see photo of publisher's page)
365 pages
6 1/4" X 9 1/4"

---
Standard Wiring for Electric Light and Power by H.C. Cushing 1930 - SOLD
NY H.C. CUSHING 1930
Good clean condition with the following exceptions. Some yellowing, especially on inside cover glue lines. Front Endpaper needs reglue to cover. One page yellowed from an old decayed newspaper bookmark.Back cover has diagonal mark as pictured.
gold fore edges, bright gilt lettering on cover & spine.
Date Published: 1930
512 pages
4 1/8" x 6 5/8"

---
Lollipop by Wendy Watson - (Hard to find) SOLD
<-- Click image to left for more pics ISBN 01401502645
A funny story about what happened one day when Mom said, "No!"
Puffin Books 1978
First Published by Thomas Crowell 1976 Paperback 7 1/8" X 8 7/8"
Good clean condition - minor wear. Lower corner is bent. See pictures

---
Blink The Patchwork Bunny by Howard and Moline - SOLD
<-- Click image to left for more pics Blink the Patchwork Bunny by Matthew V. Howard, Illustrated by Earl Moline, Jr.
T. S. Denison & Co., Minneapolis, Minn., 1950. Hard cover.
ex-library - fair condition reading copy.
37 pages
8 1/2"X 11"
Story in rhyme of a multi colored bunny and the secret he keeps (hint it has something to do with Easter).

---
A Tale about a War Secret, about the Boy Nipper Pipper, and His Word of Honour
Arkadi Gaidar - SOLD
Progress Publishers, Moscow, 1975. Soft Cover.
Very Good.
8 1/2" x 11"
Beautifully illustrated inspirational story overflowing with Russian Propaganda.
Translated from Russian by Walter May. "In olden times, when the cavalry was on the march a rider was sent ahead of the force, and he was called a Gaidar. In literature this rider was Arkady Petrovich Golikov who chose the eloquent pen-name Gaidar. He lived a difficult, too short, but happy life. In 1919, a boy of fifteen. ... Gaidar enlisted in the Red Army and till the end, till his last breath remained a fighter, first armed with a rifle and then with his inspiried pen." This tale is a children's story (the Young Pioneers) about the bravery of a young boy who gave his life to help the Red Army defeat the "Big Bourgeooi". Each page of text is faced with a full page illustration.
Illustrated by Igor Kravtsov

---
Audels Carpenters and Builders Guide # 4 by Frank Graham - SOLD
This was definitely used as an on site copy. The original owner's name signed on inside cover with date Jan 1929. I'd be willing to bet the work done by this owner is still standing strong today.
Theo. Audel & Co., New York, Copyrighted 1923, reprinted 1927.
Softcover. 4 3/4" by 6 5/8"
Contains pages 1089 to 1546. Black leatherette cover. Gilt edging to pages. Contains illustrations throughout. Name of former owner inside front cover. Inside in overall good condition
---
Woodworking for Beginners by C.G. Wheeler (1899) SOLD

A manual for Amateurs
Publisher: G.P. Putnam's Sons, New York and London The Knickerbocker Press Publication Date: 1899
Hard Cover 551 pages
Condition: Fair condition - cover is worn and the binding is loose. Still it's a wonderful old resource.
With " over 700 illustrations". A complete guide to building things with wood, explaining the work shop and tools, as well as wood selection, and giving instruction on building wood toys, animal houses, summer cottages, gazebos, small houses, boats, furniture and various other items.
ex library copy
5 1/2" X 7 7/8"
---
Book of Successful Fireplaces How to Build Them
Donley Brothers Co, Cleveland OH 1946 12th edition
Paperback 80 pages 8 1/2" x 11"
This is both a good resource "How-To" book as well as a catalog (though there are no prices listed)
Very good condition - though it is a bit musty. Unfortunately some of the images make the pages look yellowed, but they're not. The last picture showing how to install the heatsaver is the most accurate.

---
The Country House by Charles Hooper 1905 SOLD
A Practical Manual of the Planning and Construction of the American Country Home 1905 (presumed first)
Doubleday, Page & Co. NY
333 pages 7 3/4" x 10 5/8"
clean condition with some foxing and a small amount of mustiness. The pages are tight but there's a pivot to the binding.

---
Machine Shop Work by John T. Shuman - SOLD
American Technical Society Publishers 1942
Hardcover. 499 pages
Very Good Condition - has a a dust jacket, though as you can see, it's seen better days. The book itself is clean and tight. The fore-edges are darkened. The book has a slight mustiness.


---
3 Portland Cement / Concrete booklets ca. 1910 - SOLD
<-- Click image to left for more pics
January 1910 - Monthly Bulletin Universal Portland Cement Co.
14 pages - 6" X 9" very good condition - except that the staples have let go.
Contents include discussion of various uses for cement - an article on Greenhouse benches, construction of the Cook County Infirmary and Poor Farm and photos of various cement buildings and structures
June 1910 - Monthly Bulletin No. 73 Universal Portland Cement Co.
20 pages - 6" X 9" very good condition
Cover Oliver Building Pittsburg PA (the tallest "skyscraper" west of NYC Contents include discussion of various uses for cement - an article on concrete automobile garages . . . a prize winning design . . . a modern concrete grain elevator . . . various photographs of cement buildings including a detail view of the floor of reinforce concrete grandstand at the "White Sox" Base Ball Park Chicago
Methods of Testing and Some Peculiarities of Cement by W. A. Aiken (1905)
Bulletin No. 9 Assoc. of American Portland Cement Manufacturers
8 page booklet - 6" X 9" - good condition (slightly musty)
---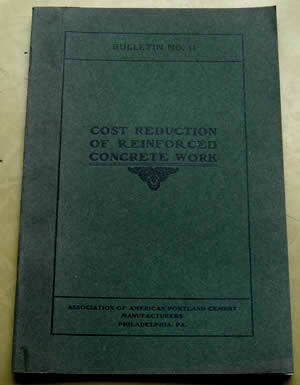 American Portland Cement Bulletin No.11 June 1906 - SOLD
"Cost Reduction of Reinforced Concrete Work"
by EP Goodrich M. Am. Soc. C. E.
Read before the Quarterly Meeting of the
Association of American Portland Cement Manufacturers June 1906
32 pages
6" x 9"
Very Good Condition
---
Huther Saws Catalogue 46 [Paperback] 1926 - SOLD
With price sheet
104 pages
The cover is nicely embossed. Among the items they list are concave circular saw blades. I've never seen one of these and have no idea what they would have been used for.
It looks like the top of this catalog got damp once and there is a bit of rippling across the top of many of the pages. The pages are otherwise clean. Hopefully the images will give a clear enough picture of the condition
5 1/4" X 6 7/8"

---
1937 Ohlen Bishop Saws Catalog - SOLD
S&H included for US sales only. All others contact us first.

This is a combination booklet & catalog from Ohlen-Bishop Saws from Columbus, Ohio: "How to Select the Right Wood, Make 50 Objects, Choose your saws and File, Set and Refit all Saws"
Vintage 1937 promotional Ohlen Bishop Saw Company Instruction & Information Guidebook. Book is in GOOD Condition with normal wear. Includes 2 postcards for easy ordering. The article on choosing woods describes 10 soft woods and 14 hard woods & how to select & stack wood.
60 Pages 6" x 9"
---
Silent Spring by Rachel Carson 1962 Fourth Printing - SOLD
Houghton Mifflin Co., 1962
Historically significant book on issues of understanding ecology and the environment. Instrumental in removing the pesticide DDT from farming practices which lead to the recovery of the American bald eagle population.
This book has some smoke damage on the dust jacket (as pictured). You can see where smoke hit the book and where it was protected by other books next to it. The book itself is in great condition. The only sign of smoke on the book itself is on the top edge and a little on the fore edge. I took a picture of the book without the dust jacket to show how clean it is, and discovered that my shadow is over the bottom right corner. The original owner's name is written and his bookplate is on the inside of the front cover (as noted on the picture)
---
Types of Mankind by J.C. Nott MD & George Gliddon 1854 - SOLD
Types of Mankind: Or Ethnological Researches, Based Upon the Ancient Monuments, Paintings, Sculptures, and Crania of Races
And upon their
Natural, Geographical, Philological, and Biblical History
Second Edition Lipincott, Grambo & Co Philadelphia April 1, 1854
738 pages
6 1/2" x 9 1/2"
Condition: The binding is frayed - still holding together fine, though I wouldn't say "tight" ... there is foxing throughout, but relatively clean. It looks to be complete. There are various foldouts. As far as I can tell they are all here. I didn't photograph the last foldout of The Genealogical Tableau of Xth Genesis, because I didn't have a suitable place to spread it out. it opens to 34" x 12". There is one tear on this last fold-out page as well as tears on the final blank pages.
One Volume divided into 3 parts
I 1. Geographical distribution of animals and the races of men. 2. General remarks on types of mankind. 3. Specific types Caucasian. 4. Physical history of the Jews. 5. The Caucasian types carried through Egyptian monuments. 6. African types. 7. Egypt and Egyptians. Vol. II 8. Negro types. 9. American and other types aboriginal races of America. 10. Excerpta from Morton's inedited manuscripts. 11. Geology and palaeontology in connection with human origins. 12. Hybridity of animals viewed in connection with the natural history of mankind. 13. Comparative anatomy of races.
II. 14. The tenth chapter of genesis. 15. Biblical ethnography.
III. Supplement/Geo R. Giddon 16. Essays I to III i. Archaeological introduction to the tenth chapter of genesis. ii. Paleographic excursus on the art of writing. iii. Mankind's chronology
With 2 Apendices
---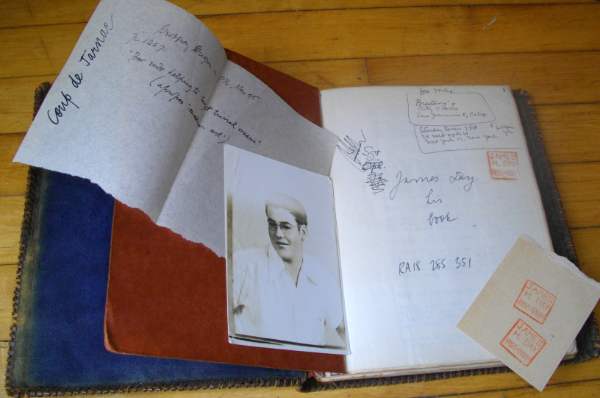 James Day: His Book 1948 poetry notebook - SOLD
Hand made leather cover over - This is an anthology of poems and lines, commentaries, critiques and quotes from various books. Somewhere around the years 1948 and 1949, James Day compiled this notebook typing in some poems, sometimes hand writing in others, ocassionally taping in still more. As you'll see from the photos of this collection of ephemera, it may have been a field of study for James or a personal passion, but it involved a lot of work on his part. He may also have done this while in the military service. To the left of his name he crossed off Pvt and wrote Cpl above that and then crossed that out and wrote Sgt. To the astute scholar, there might be enough information within this book along with a little online detective work to conjecture on this circumstances of this journal
7 1/2" x 9" - at least 250 pages

included are: T.S Eliot; "The Waste Land", "Ash Wednesday", "The Love Song of J. Alfred Prufrock", "The Hollow Men"; Walter Pater; Francis Thompson - "The Hound of Heaven"; Gerard Manley Hopkins - "The Wreck of the Deutschland"; Gerald Heard; A.E. Housman; Yeats; Gustav Mahler - "Das Lied von der Erde" (in English and in German); Rainer Maria Rilke - 9 works in English and German; William Blake; Robinson; Hart Crane; Kenneth Patchen; Gertrude Stein; George Bernard Shaw; Samuel Butler; ee cummings; Robert Lowell ... and the final entry: 2 Oct. '49 "of Hamlet: not so much the tragedy of a man-who-can't-make-up-his-mind as the tragedy of a (quite sensitive) young man with many masks, with many facets, with extreme sensitiveness and sensibility, who is carrying out his schemes of revenge ..."
My favorite in this ephemera collection is the order card for the Retort which says:" the only literary magazine in the english language Retort is now seven years old ... Contributors include Kenneth Rexboth, Kenneth Patchen, Paul Goodman ... Contributors Do Not include Jean-Paul Sartre, Philip Rahv ... Retort is handset and hand-printed and is probably the only little magazine that is deliverted to the post office by donkey cart" Retort was in print from 1941 to 1951
---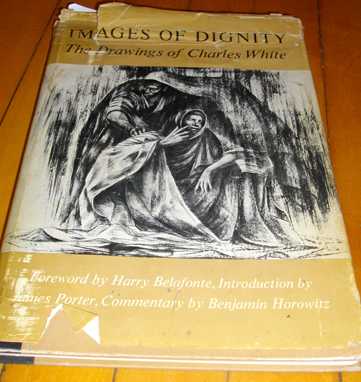 Images of Dignity : The Drawings of Charles White - SOLD
Foreword By Harry Belafonte , Introduction by James Porter, Commentary by Benjomin Horowitz
Ward Ritchie Press, 2nd printing 1967.
Hard Cover - Good condition though it has a slight musty odor. There are a few pencil marks inside cover - otherwise clean. The dust jacket as you can see is rough.
7 5/8" X 11 1/8" 121 Pages
You can learn more about Charles White at his web page
---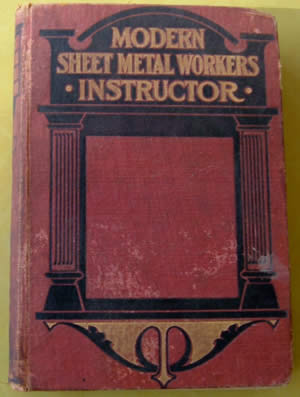 Modern Sheet Metal Workers Instructor by Joseph H. Rose - SOLD
Frederick Drake Publishers
1906
Good condition - binding is loose, yellowing of some pages.- a well used book.
Excellent diagrams & tables
Several pages of vintage ads in back of book!
5 1/4" x 7 3/4"
309 Pages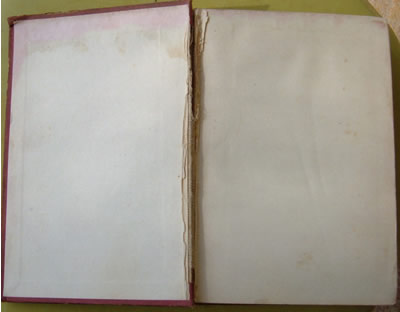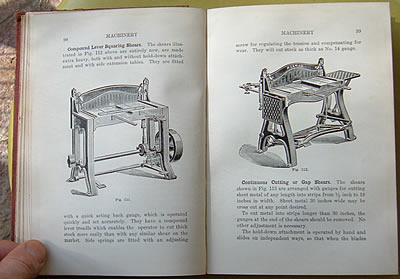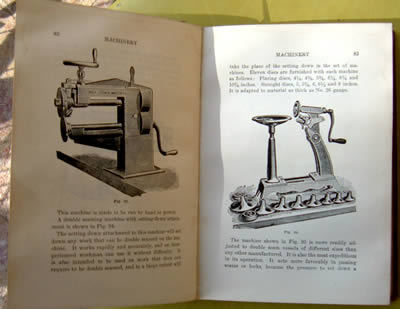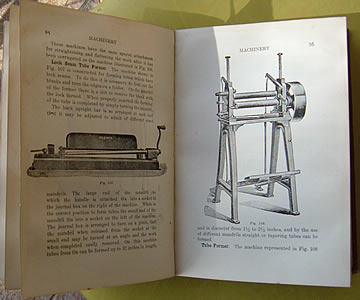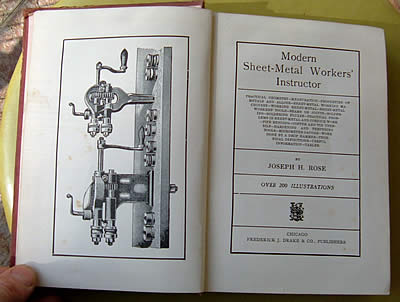 ---
The Golden Flute: Indian Painting and Poetry by Karl Khandalavala SOLD
1962
"Colour blocks by Commerical Art engravers private Lt., Bombay-7"
10 color plates inside - with description of the original texts or inspiration from various poets or texts.
Wonderful reproductions of works from the 15th to 18th centuries. A good addition to the library for students of Indian painting and poetry.
Large 13 1/2" x 10 1/2" book with brown woven texture card stock cover
A few stains on the top of the cover as well as a tear on the lower part of the cover plate as well as minor soil and slight curl on lower corner. The tissues are all there covering the plates though some of them have creases. Otherwise the inside is in good condition.
The Lalit Kala Akademi (National Academy of Fine Art) is the fine art institution of the Government of India to promote, spread and develop Indian fine art culture.
---
School Arts Magazine Feb. 1920 - SOLD
The School Arts Magazines provide a wonderful assortment of art projects and exercises for the arts educator.
Projects in this issue include: batik; work in wood and metal; jewelry etching; cover stamping; leather work; vocational design and more
6 1/2" x 9 1/2"
Page 317 to 378 plus 16 advertiser pages

Learn more about School Arts Magazine . The publication started in 1901 and is still active today.
---
Assorted Lot of Art Education Related Ephemera ca. 1930s
Catalog of Art Educational Books Bridgman Publishers, Inc Pelham & New York. I estimate this catalog is from the mid 1930s. Many of the art books listed in this catalog are still in print today. Most notable of the authors is probably Alexander Calder who's first book Animal Sketching is listed.
5 1/2" x 8 1/2"
Good condition - age related discoloration on cover and sligth wrinkling on top left corner.
2 other inside photos below
International School of Art - 6 page brochure for classes the Summer of 1933. The courses offered include Austria Commercial Art & Children's art .... then travel by boat down the Danube from Vienna to Budapest for Stagecraft and sketching etc.
Learn more about Elma Pratt, Her International School of Art, and Her Collection of International Folk Art at this link, which includes the following: "During Pratt's years of involvement with the Brooklyn Museums, she and the ISA organized the first exhibition of Polish folk art in the United States, Polish Exhibition, 1933-34. This study analyzes Pratt's ISA and looks at a couple of the most prominent artists who taught with her and the workshops they conducted."
6 3/4" x 9"
the pages are browned and creased - though they're still charming
Three Drawing Teacher One Sheet Foldouts
Subtitle for these are "A Little Folder of Teaching Projects for the Art Teacher"
Edited by Marie Falco
Binney & Smith Co. NY
Sept 1946 & Nov. 1946 issues are clean., The Nov 1945 issue is heavily water damaged , may not be able to open fully.
4 1/2" x 6"
Approx. 9 folded mailings from the Stover School Art Service for 1933 & 1934 along with several personal correspondences about projects and pricing. This art service prepared art projects for art teachers. Here is a bit of an explanation of their service, from Jan. 1933: "We rent our projects to art teachers, who agree to return them at the end of one month, in good condition, for $2.00 each. You may select 1 four-week project, or 2 two week projects ..."
---
1938 Prang Water Colors Catalog - SOLD
The American Crayon Company
16 pages
6" x 9"
Very Good Condition


Articles are illustrated:
There's Charm in WaterColor by George Kock
The Tuned Palet Story
Texture Representation by Arthur Leighton Guptill
Color Teaching Simplified
TheColor Triangle by Faber Birren
Glorified Glass
Wood Block Printing



---
Collectible Uncancelled US Stamps & Commemorative Book 1984 Olympics - SOLD
USPS BOOK with uncancelled stamps that match each page - To the best of my knowledge the stamps are in the original envelope within the original sealed plastic envelope. Since I have not opened the envelope, I cannot attest to its contents, but the paper visible on one side of the envelope says, "Enclosed in this envelope is a packag of US commemorative stamps and postal stationery items that were produced by the US Postal Service to call attention to the 1984 Olympic Games. There are also two stamp stock pages that may be used to display the postage items. ..." On the other side you can see the envelope with the stamps that says "1984 Olympic Mint Set" Item 825". Reported face value of these stamps is $9.00

The book is "Golden Moments: A Collection of United States 1984 Commemorative Olympic Issues" Foreward by James A Michener. Paintings & 1984 Olympic Postage designs by Robert Peak Publ 1984
DIMENSIONS: ht. 11 3/8" x 12 5/8"
Practically new in box, barely handled.
---
Shafting, Pulleys, Belting, Rope Transmission and Shaft Governors
compiled and written by Hubert Collins
McGraw-Hil New York
1908
56 3/4" x 8 1/2"
Apparently split into 2 books within this one volume. The first half of the book Shafting, Pulleys, Belting and, Rope Transmission 157 pages and Shaft Governors is 127 pages.
Condition Good : Clean copy. Normal wear: the hinge is weak so the book pivots.
---
The Bitter Tea of General Yen - Grace Zaring Stone 1930 -SOLD
This is an ex-library book. No dust jacket. Published by The Bobbs-Merrill Co. 1930 (this appears to be the original year of publication, though no indication of whether it could be a first.
322 pages
5 1/4" x 7 5/8"
Illustrated by Barbara MacFarlane - The illustrations are about 1/3 size of page - possibly block prints appearing as chapter headers. (Chapter 8 is shown)
This book was made into a movie a few years later starring Barbara Stanwyck. According to the summary at IMDB.com, Megan Davis goes to Shanghai during the Chinese revolution to marry a missionary. She is separated from her fiance and rescued by General Yen. At his palace, she defends Yen's mistress, who is suspected of giving secrets to the enemy. ... I can't say if the plot is consistent between the movie and the book, but this gives a bit of the idea.
---
Views by Roger Dean: Fantasy Art - SOLD
Author: Roger Dean
Architectural section by Donald Lehmkuhl
Text by Dominy Hamilton and Carla Capalbo in association with Roger Dean
Publisher: Pomegranate
ISBN-10: 1566404487
Fantasy
Publication Year: not certain the last date on the credits page says "Republished in Great Briatin in 1985 by Paper Tiger (but this publisher is Pomegranate)
Illustrated 157 pages
Condition - as you can see the top & bottom corners of cover are bent ... Binding is starting to open though no pages are loose. I believe all the pictures are clean .
11.5" x 11.5"
---
Robert Louis Stevenson A Child's Garden of Verses (1900) SOLD

Cosy Corner Series
Illustrated by Etheldred B Barry with B&W line drawings
LC Page & Company, Boston 1900
107 pages + 6 pages publishers book listings
5" X 7 1/4"
Good condition - very clean except for a penciled gift inscription on front inside cover and some numbers penciled on back inside cover
---
Antique Drinking Glasses by Albert Hartshorne 1968 - SOLD
A Pictorial History of Glass Drinking Vessels
With 67 Full Size Plates and 366 Illustrations in the text.
Brussel &Brussel NY
Former Title "Old English Glasses" (originally published in 1897)
The first hundred pages details the history of glassmaking from the earliest glasses to about 1800. including Egyptian, Phoenician, Greek, Roman, Byzantine, Oriental, Merovingian, Venetian, Holland, Germany, Bohemia, Bavaria, France ... The rest is English Glass.
490 pages 8 1/2" x 11"
Good clean condition, though slightly musty

---
1941 Dyke's Automobile and Gasoline Engine Encyclopedia, Nineteenth Edition -SOLD
Subtitled: a Practical Book Treating on the Principle, Construction, Operation, Repairing, Troubles and Remedies
A. L. Dyke, St. Louis, Missouri, 1941.
Hardcover. Book Condition: Very Good - With Dust Jacket - the DJ has wear & fraying on the edges.
Goodheart-Willcox Company, Inc
1232 pages plus 111 page adenda & 36 page intro with thousands of pictures plans, diagrams and charts


---
Welding Instruction Book by M.S. Hendricks 1929 - SOLD
The Oxy-Acetylene Welder's Handbook
Complete and Practical Manual of Modern Practice
by M.S. Hendricks - editor of The Acetylene Journal
copyright 1929
The Bastian -Blessing Co. Chicago
Paperback - 208 pages
Condition - small spot on front cover (pictured) and water stain in lower corner of pages. but otherwise very clean and tight.
4 1/4" x 6 3/4"
S&H included for US sales (all others contact us first)

---
Fundamentals of Radio by Jordan, Nelson, Osterbrock, Pumphrey, Smeby
SOLD
Editor WL Everitt. No Dust Jacket
Publisher Prentice-Hall - Fourth Printing August 1942.
The inside page has the name of the private at Sioux Falls Air Base along with his test scores as he prepared to become a radioman, eventually to be stationed in the Pacific theater. Other than the information mentioned, the book is in good clean condition
9 1/4" x 6 1/4" 400 pages
---
Drilling and Surfacing Practice 1936 1st edition? SOLD
Colvin and Stanley
431 pages binding in good condition slight yellowing of pages.
Many photos and illustrations showing the latest equipment
Listed as a first edition Fourth Impression


McGraw-Hill Book Co.
The Maple Press Company, York PA

The authors explain in their preface "... While many of the older operations such as planing, retain many of their old characteristics, there are new developments that demand study by those who would keep abreast of the times. Milling has greatly improved in many ways ... This volume aims to show the development in drilling and surfacing rpactice and presents much information not hitherto available in compact form.



---
American Machinists' Handbook & Dictionary of Shop Terms by Fred H Colvin and Frank A Stanley - SOLD.

Second (2nd) Printing Feb. 1909 "Second Impression - Fifth Thousand Corrected". The covers are leather. The front cover is not attached to the binding. 513 pages. The book measures 7" x 4".
Title page: "A reference book of machine shop and drawing room data, methods and definitions." The page edges are gold. This is an early copy of a classic reference book. It no doubt earned its poor condition to much use, for which it was intended. HM Alexander of Pittsfield MA, the tradesman who originally owned it & relied on it & inked his name on the title page, had no idea that someone would be handling it 99 years later.
The book contains many illustrations & charts. - contents includes: screw threads, pipe threads, taps, files, work benches, soldering, gearing, milling and milling cutters, grinding and lapping, screw machine tools, speeds, and feeds, punch press tools, calipering and fitting, tapers and dovetails, shop and drawing room standards, wore gages and stock weights, steel and other metals, ship trigonometry, dictionary of shop terms ....
---
Memories of My Life by Sarah Bernhardt SOLD
Being My Personal, Professional, and Social Recollections as Woman and Artist
by Sarah Bernhardt 1907
Description:D. Appleton & Company, New York, 1907. Red Cloth. Book
Condition: Fair to good. Unstated First Edition. 5 3/4" By 8 1/2". Yellowing and stained pages especially front & back covers. Raised picture (theater mask) in center on front cover.Back cover looks a little messy, but may clean up. Top edge of pages gilded, the side and bottom are deckled. Medium tight.
Autobiography of Sarah Bernhardt, 456 pp
Fascinating if sometimes maddening autobiography of a remarkable actress, artist and humanitarian. The maddening part is in what she leaves out. Suddenly she seems to acquire a son, though no mention of when or how ... To this day, people refer to certain spoiled diva-like personalities on a par to Sarah Bernhardt. To read this book is to both understand how this was earned and yet how it's quite unfair. She was also a somewhat gifted sculptor as seen in some of the photos from the book.
Sarah Bernhardt was one of the most famous stage actresses of the 19th century. She studied drama in Paris and began performing on the stage in the early 1860s. She soon became known for her charismatic, sensual and highly melodramatic performances in classical plays such as Ruy Blas and Phedre. Bernhardt toured internationally in the 1880s across Europe and the United States.
---
Goode's World Atlas 1957 - SOLD
Rand McNally
Edited by Edward Espenshade Jr
10th Edition 2nd Printing
9 3/4" x 11 1/4"
272 pages

Good Condition - The cover is the least interesting thing about this atlas. I'm providing a lot of photos, because I find the variou maps to be colorful, artistic, and informative. Besides showing a temporal delineation of countries and states of 1957 various maps also show temperature regions, winds, seasonal rainfall, vegtation maps, soil groups, fruit grain and other agriculture and husbandry regions ... mineral and ore distributions The end papers show a map and aerial photo of the Three River area of Pittsburgh ...



---
A Few Memories by Mary Anderson (Mme De Navarro) 1896 autobiography - SOLD
Harper & Brothers Publishers NY 1896 (copyright dates listed as 1895, 1896 by Mary Anderson de Navarro)
262 pages
includes 4 sketch portraits (there should be 6, there are 2 plates missing)
The leafs have deckle edges (rough uncut)
gilt lettering and decoration to front and spine
foxing on end pages
Signed? Autographed? I don't know, but this was under the first picture.
I guess there's a slim possibility that it's authentic

---
Ecstasies; Deciphering the Witches' Sabbath. Translated by Raymond Rosenthal.
Carlo Ginzburg - Sold
New York, Pantheon Books, (1991)
1st American Edition
ISBN: 0394581636
Dust Jacket
6 3/8" x 9 1/2"
Very Good Condition - some staining on the foredge and yellowing of pages on top edge. Marks (I think they may be pencil) on the edge of certain paragraphs as a means of highlighting.
Description courtesy Library Journal: "Emerging from testimonies during witchcraft trials in Europe between the 14th and 17th centuries are consistent descriptions of the Witches' Sabbath: night flying, ritual cannibalism, etc. Most scholars dismiss these descriptions as torture-induced gibberish. Ginzburg (history, Univ. of California at Los Angeles) proves that these descriptions are bastardized accounts of ecstatic experiences practiced by a shamanic culture. In addition, he links the persecution of the witches with that of other social outcasts (lepers, Jews, and Muslims). Europeans thought that these groups conspired against society, which led to their wholesale slaughter. Very interesting and very convincing."

---
Rommel Drives On Deep into Egypt by Richard Brautigan SOLD
Second printing 1970
Delta Book NY Paper Back
5 1/4" x 8"
85 pages
Very Good Condition
Front cover photograph of Beverly Allen by Edmund Shea taken in the panhandle of Golden Gate Park, San Francisco.
Edmund Shea took the pictures for several Brautigan book covers as well as books by Hunter Thompson, Barbara Szerlip and Randall Potts.
---
First Exhibition of Chinese Art at Mills College 1934 - SOLD
Friends of Far Eastern Art
Mills College, Oakland CA, 1934. Paperback
Catalogue #75
6 3/4" x 8 3/4"
Very good condition - though it does have a mild musty odor & some discoloring of cover. There is an ink stamp of an oriental character perfectly centered on the title page with the name AJ Wright (presumably the owner of the catalog. At first I thought the stamp was in the printing.
An illustrated catalogue for an exhibition of Chinese art spanning the Hsia Dynasty (2205 - 1766 B.C.) through the Ching Dynasty (1644 - 1912 A.D.). Preface by Alfred Salmony. Catalogue lists 399 objects on the first 72 pages. With 48 b/w photographic plates by Willard Van Dyke. Includes laid-in list of committee members.
---
Amusing Irish Tales by William Carleton SOLD
4th Edition - No year (circa 1889 -1892)
Published:
London Simpkin, Marshall, Hamilton, Kent & Co.
- Glasgow; Thomas D. Morison
Condition: Fair to Good - Binding is loose (as pictured) ... there is slight rust color near the front and back pages (foxing?) and a slight must.
Inscription inside: "From John Brannan Buchwood County Roscommon Ireland
Researching on the web, I saw plenty of ebook copies of this, but no original editions.
256 pages
5 3/4" x 8 1/8"
---
Outline of History - HG Wells 4 Vol.1922 -SOLD
Fourth Edition - Publisher Collier & Son. Hardcover ... the ends and edges have much yellow spotting but the bindings are tight and mostly unmarked. Copiously illustrated with line drawings and reproductions of fine art, including this fantastical painting showing 6 "great" conquerors marching all together (Sesostris, Attila, Caesar, Napolean, Tamerlane & Alexander.) One must wonder how they will divide the world once they've successfully joined forces .
5 1/2" x 8"
---
E. B. White Charlotte's Web 1952 First Edition First Printing Rare - SOLD
<-- Click image to left for more pics "Charlotte's Web" by E.B. White.
First edition, first printing. Has the I-B
Published by Harper & Brothers, New York, 1952.
5 1/2" X 8 1/4"
184 pages
The book is in Good Clean Condition - minor foxing. see pictures. No dust jacket

---
Montaigne's Essays 1892 - SOLD
Edited with some account of the life of the author and notes by W. Carew Hazlitt
From the translation of Charles Cotton
A L Burt Company Publishers
650 pages
Condition is a bit rough. Some of the pages are stained and loose, though it appears to be complete.
Hazlitt indicates that there are 2 volumes of essays in this one book for a total of 107 essays in all. I've listed the first 27 essays.
That men by various means come to the same end
Of sorrow
That our affections carry themselves beyond us
That the soul discharges her passions upon false objects, where the true are wanting
Whether the governor of a place besieged ought himself to out to parley
That the hour of parley is dangerous
That the intention is judge of our actions
Of idleness
Of liars
Of quick or slow speech
Of prognostications
Of constancy
The ceremony of the interview of princes
That men are justly punished for being obstinate in the defense of a fort that is not in reason to be defended
Of the punishment of cowardice
A proceeding of some ambassadors
Of fear
That men are not to judge of our happiness till after death
That to study philosophy is to learn to die
Of the force of imagination
That the profit of one man is the damage of another
Of custom, and that we should not easily change a law received
Various events from the same counsel
Of pedantry
Of education of children
That it is folly to measure truth and error by our own capacity
Of friendship
There are 80 more essays but I got tired of typing
---
Hidden Treasure of Rasmola by Abraham Mitrie Rihbany SOLD
Houghton Mifflin Co. Boston & NY
The Riverside Press Cambridge
Copyright 1914 by The Atlantic Monthly Copyright 1920 by Abraham Mitrie Rihbany
Illustrations by Stanley Rogers


5 1/4" x 7 1/4"

Ex- high school Library copy . Fair to Good condition - cover faded and is starting to tear inside front and back covers. Book is fairly clean

In the preface the author recounts how this was originally published in a scaled down version in the Atlantic Monthly and that it is based on the author's true, personal experience about digging for treasure in Syria.



---
Ashaway Sportsman Magazine / Catalog 1954 SOLD
Reads like a magazine, though all the ads are for Ashaway products, or products they distribute. With the original envelope.
Magazine is 8 3/8" x 11 3/8"
Good condition. I do not see any marks, but the back 5 or 6 pages have a slight tear.
On the cover is the then and still reigning record catch. Says an old Sports Illustrated "In 1953 a dream came true for Alfred Glassell Jr. when he wrestled a 1,560-pound black marlin with a rod and reel for nearly two hours and boated the record catch." According to Wikipedia, In 1953, he set the world record for the largest marlin ever caught on a hand-held rod and reel. At 1,560 pounds, this record remains today, and the worlds largest game fish resides on view at the Smithsonian Institution". And as the.Ashaway magazine, states, Mr Glassell used Ashaway line.
Also included is an ad for Ted Williams fishing line. All you older sportsmen of course know that Ted Williams (Boston Red Sox #9), was not only one of the best hitters in professional baseball, but an intrepid fishing sportsman as well.
---
Catalog of Fine Memorial Goods 1920s
SOLD
"Manufactured by HF Wendell & Co. Leipsic, Ohio. The Largest Memorial House on earth."
Depicts 12 Remembrance Cards and includes 36 suggested "verses", including 8 in German, 1 in French, 1 in Swedish, 1 in Danish and 1 in Norwegian.
Small 12 page catalog for memorial cards
DIMENSIONS" 4" x 6"
---
SOLD
Vintage 1939 Heinz 57 recipe book Must see
Spiral bound 212 pages
good condition though there is some wear and tear. Many photographic illustrations
Page 202 lists the 57 varieties.It looks like the inside covers when viewed with the middle up have 60 items. It's a great image. Maybe there's a few doubles or else they had exceeded their original 57.
---
Our National Hymn America 1884 by S. F. Smith - SOLD
Our National Hymn: America with Twelve Patriotic Songs by Reverand S. F. Smith
D. Lothrop Co, Boston 1884
8 1/2" x 11 1/2"
Contains a short biography of Samuel Francis Smith by G.H. Whittemore along with many charming illustrations to "America" as well as 12 other songs
a pale yellowish-green cloth with illustration and title in red & gilt on the front cover. All edges gilt.
Good clean condition some foxing on outer pages
---
"Billy Possum March" by Bert Lowe 1909 SOLD
Subtitled" "Billy Taft Chases the Possum"
Copyright 1909 (Actual publication/printing may be later)
published by New England Music Co. Boston, Massachusetts
6 pages (includes covers)
Size: approx. 10 1/2quot; X 13 1/2"
Condition: Very good - Original owner's name "Therese" written in top left corner of cover.
Piano sheet music - no lyrics
Subject: Billy Possum is connected to the 1908 campaign of William Howard Taft for president. Billy Possum was a mascot for Taft. Since Theodore Roosevelt had the teddy bear, someone decided that Taft needed an alter ego as well. The reason for using an opossum is not known. Billy Possum appeared in political cartoons, comic postcards and sheet music, campaign buttons …

Click Thumbnail for larger image.
---
The Holy Kabbalah, The Secret Tradition in Israel A E Waite 1929 - SOLD
The Holy Kabbalah, a Study of the Secret Tradition in Israel as Unfolded By Sons of the Doctrine for the Benefit and Consolation of the Elect Dispersed Through the Lands and Ages of the Greater Exile.
Arthur Edward Waite

Very Good Condition - there are study marks in the book, underlines and the like. The original owner's name and date are written on the title page.
The edges of the pages are deckled and they darkened.
My camera didn't get the color of the cover right, but unlike the 2 pictures I've supplied they are a uniform color, more like the front.

New York Macmillan Co. 1929. I don't know if there's a way to tell if it's a 1st edition, but the book is still in print today.
Printed in Great Britain by the Whitefriars Press Ltd., London & Tonbridge
No dust jacket
636 pages ( I wonder if there's significance to this number?)
6 1/2" X 10 1/8"

Originally, the mystical & esoteric teachings known as the Kabbalah was strictly an oral tradition taught to Jewish men over 30 - considered the only ones who had studied the Torah, long enough and that were mature enough to learn it. Now that the barriers are long since down, even celebrities like Madonna have studied it.



---
Commodities 1954 by Sidney Tessler (Bache & Co.)
<-- Click image to left for more pics
Description: "Pocket size" book intended to supply essential facts about the principal commodities available on the exchange in 1954
BACHE AND COMPANY. Commodities, 1954; statistics and information about contracts for future delivery
Bache & Company was founded in 1879, was based in New York and changed it's name in 1981, when it was acquired by Prudential Financial to form Prudential-Bache Securities.
Condition: Fair to Good condition - The pages are clean, but the pages are starting to come loose at the spine.
Size: 3 1/2" X 6"
293 pages

---
1894 The Art of Incubation & Brooding: A Guide to Profitable Poultry Raising by E. & C. Von Culin SOLD
<-- Click image to left for more pics
Dark brown gilt stamped and embossed cloth over boards, great illustration of a hatching chicken in gilt on the front cover (gold is faded)
frontis portraits of the Von Culin brothers
170 pages, 5 "X 7 1/2"
illustrated (see pics)
E. & C. Von Culin, Delaware City, Delaware, 1894.
"This book is written to aid and inform beginners who know little or nothing of artificial incubation and brooding; to assist those who have learned something about it and wish to know more; and to supply a handy reference for those who know it all."
Condition: Mostly clean. Some foxing. Some pivoting on the hinge.

---
The Business Of the Household by CW Taber 1918 SOLD
Author: Taber, Clarence Wilbur,
from a series published by J.B. Lippincott Co., Philadelphia called Lippincott's Home Manuals (an early predecessor to the Idiot's Guide series???)
438 pp
6" x 8 1/2"
Has a nice graphic cover. Binding is a little weak in the front. Otherwise looks to be clean for its age.
Divided into Four parts covering 35 chapters. The Four Parts are
Part 1: Fundamental Principles of Household Finance
Part 2: Factors in the Family Budget - Necessities
Part 3: Factors in the Family Budget - Higher Life
Part 4: Legal & Business Status of the Family
From an economic & sociological stand point it probably gives a good idea of what it was like living in the early part of the 20th century
---
Furniture for the Craftsman by Paul Otter 1914 SOLD
David Williams Company, New York, 1914
Cloth hardcover.
No Jacket.
6 1/4" - 91⁄4" tall. 306 pages
CONDITION: Cover worn especially on edges as pictured. Endpapers darkened and foxed
Inside very good clean condition, with one oily spot (pg. 3 & 4)
Descriptions and Illustrations of furniture and accessories throughout the house, along with porch and outdoor furniture (some of my favorites being the stick furniture).

Non fiction woodworking text with illustrations.
---
Pictorial History of the Second World War Vol 1 to 6
SOLD
Bindings rough especially on Vol 1 & 2. Bindings are all faded. Pictures are fine inside.
Vol 1 & Vol.2 copyright ©1944, Vol. 3, Vol 4 & Vol 5 © 1946, Vol. 6 © 1947
Wm. H. Wise and Co., New York:
Vols. 1 - 4 photographic record in chronological order
VOL. 5 Photos of a year of victory including war personalities, weapons & battle scenes.
VOL. 6 Battle Stations- Your Navy in Action
---
The Great Outdoors Edited by Joe Godfrey Jr. & Frank Dufresne
Color Illustrations by Herb Chidley - SOLD
1947 First Edition
7" x 10 1/4"
15 full page color illustrations and many b&w photos.
376 pages

"The Where, when, and how of hunting and fishing, including a new dictionary of Sportsmen's terms."

Good old leather bound book for the hunting & fishing enthusiast.
Book is in good condition though there is browning on the hinge. The cover has little bit of fraying as you can see in the photo.



---
Historical Memoirs of the House of Russell; from the Time of the Norman Conquest. by J. H. Wiffen - in Two Volumes 1833 - SOLD
London: Longman, Rees, Orme, Brown, Green, and Longman; and Carpenter and Son 1833
These are ex-library. The spine is missing on Vol I and pages are loose. Vol. 2 is in slightly better condition, the library had some time ago redone the spine.
Volume 1 is 563 pages - has a frontispiece and six plates
Volume 2 is 604 pages.
A history of Russell family. The author was employed as librarian to the John Russell, 6th Duke of Bedford, at Woburn Abbey.

---
Chad of Knob Hill by Howard R. Garis - SOLD
Little, Brown & Co. 1929
illustration: Paul Martin
5 1/2" x 8"
Ex library "reading" copy . Fair condition. some foxing. Some corners of pages are torn. Does not affect readability. Binding loose on one side.
Howard Garis, (1873 - 1962) popular American children's author, best known for a series of books that featured Uncle Wiggily (the long eared elderly rabbit)
---
Cash Box Magazine Dec. 25, 1971 SOLD
<-- Click image to left for 30 more pics
Vol. XXX111 - Number 27/ December 25, 1971
Weekly publication of the music industry with charts and industry news.
"1971 in Review: Best Artists, Albums, Singles in Pop, Country & Rhythm & Blues . . . Top 100 Hits, Gold Recordings through the years . . /"
This is the year end Christmas time issue
Here's a few morsels from the Cash Box Top 100 list: Melanie's "Brand New Key" had just reached number one on the charts, pushing Sly's Family Affair out of the top spot. Don Maclean's American Pie was moving up into the top ten. John & Yoko's Happy XMas was at number 42. T-Rex Bang A Gong was at number 88.
Page 2 is a full page ad for Mahavishnu Orchestra (we've seen them, what an incredible experience!); 15 shots of Carol King on page 6. Aretha Franklin has several full page ads; Concert for Bangladesh; 11 page Grand Funk Railroad spread; BB King; Helen Reddy; Three Dog Night; Apple Records artwork by M.Gross; Alice Cooper's Holiday Greeting; Paul Anka; Full page cartoon ad (artist Sandy Hoffman) for Chess Records depicts girl on Santa's lap requesting records; Full page Jackson 5 (Michael at 13); The Lettermen; John & Yoko's Statue of Liberty with Power Fist Happy Christmas (War is over); Country Artist of the Week: Dolly Parton; & Elvis on the back cover
Condition: Good readable copy - front and back covers show the years with creases and a tear on the back
Size:10" X 14"
138 pages + 20 pages (international scene) + 10 pages (coin machines & classifieds)

---
Getting Acquainted with the Trees by J. Horace McFarland - SOLD
The MacMillan Company, New York, April 1917. Copyright 1904 by Outlook Co. Hardcover. Good Clean Condition. Green covers with gold titles on the spine. Illustrated with photographs by the author
241 pages
5 1/4" x 7 5/8"

---
Textbook of Anatomy & Physiology - Kimber & Gray 1929 SOLD
by Dianna Clifford Kimber & Carolyn Gray
1929 - 7th Edition Revised
The Macmillan Company
563 pages Dimensions: 6" x 8 5/8"
has some staining at the lower inside corner of most pages
Contains many illustrations (as you might expect)
---
Click Thumbnail for larger image.
"Glitter and Be Gay" (from Candide) By Leonard Bernstein 1957 SOLD
From Voltaire's Candide
Music by Leonard Bernstein (West Side Story); Lyrics by Richard Wilbur
Book by Lillian Hellman
Copyright 1955 & 1957 (Actual publication/printing may be later)
Amberson Enterprises Publisher
16 pages (includes covers)
Size: approx. 9quot; X 12"
Condition: Solid copy - minor marks and wrinkling - Written on the cover is original owner's info.
Voice & Piano sheet music


---
Street Art by Allan Schwartzman 1985 SOLD
The Dial Press / Doubleday / Garden City NY
Very Good Condition Clean ... like new
8" X 10"
112 pages
ISBN 0385199503
Documents the graffiti and street art scene of the late 1970s to 1984.
---
School Arts Magazine March 1917 SOLD
The School Arts Magazines provide a wonderful assortment of art projects and exercises for the arts educator
6 1/2" x 9 1/2"
very good condition
pps 269 to 316 plus14 advertisers pages
Learn more about School Arts Magazine . The publication started in 1901 and is still active today.
---
The God Of the Witches by Margaret Murray 1960 SOLD
Margaret Murray
1960
Doubleday Anchor, New York, New York, Mass Market Paperback
222 pages
4 1/8" x 7 1/8"
Good condition - Musty - cover has minor scratches and wear as well as some darkening
---
Amazing Secrets of Psychic Healing by Benjamin Bibb and Joseph Weed - SOLD
1976 Parker Publishing Co. Nyack NY
219 Pages
5 1/8" x 8 1/4"
ISBN-100130237620
Very good condition - a few minor stains
---
The Synagogue Treasures of Bohemia & Moravia by Hana Volavkova - SOLD
Translasted by G. Hort & Roberta Finlayson Samsourova. 2ns Wdition published 1951 by the Jewish State Museum in Prague - printed by Orbis in Prague Czechoslovakia
6 1/4" x 9 1/2"
97 Plates - 8 are in color
Has dust jacket which has tears. Condition is good to fair. Pages are clean but hinges are breaking.
A collection of the textiles used in Synagogues, accumulated under Nazi authority, but curated by Jewish scholars, during the holocaust. As Synagogues were being closed, and Jewish communities destroyed, the artifacts in the Synagogues were sent to Prague and housed in a special museum.

---
The sellers have been on the web since 1996 sharing their music as the band TagYerit (tag you're it).
---