Max Cohen

Contemporary Folk / Fingerstyle Guitar

Photo by Thom Kendall
---
New Max Cohen Music?
Watch "Norman & The Authentics" for one of Max's current music projects.
---

"An endearing and inspiring performer. I love Max" - Dar Williams

Max' Debut CD "Saltwater Color" 1993 - 12 songs
"lush glistening tones ... immaculate arpeggiations and stately slurs. His relaxed but spirited execution holds true, even at virtuoso speed." - Guitar Player Magazine
Here's a solo accoustic guitar sample
27 sec. of "Subliminal Orange" (317k, WAV format )
"Max is among the most musically complete players this column has seen. He shows just how beautiful accoustic guitar music can be: harmonically rich without sounding complex, melodic without being sappy or sweet. Max makes the grade as both a composer and a player." Guitar For The Practicing Musician
"Places I've Gone, People I've Been" 1996
Max's second CD, but his debut as singer and lyricist.
Max has contributed his trademark guitar style on numerous recordings, including Dar Williams "Honesty Room". He's also been featured on WUMB in Boston, and WRSI in Greenfield,MA
All songs ©1993 to ©2005 by Max Cohen, Cosmic Sound Music
---
Folk Web offers more samples of Max' tunes, and the option of secure online transactions. (click this link to go to Folk Web)
---
To Email Max
Max can be reached at guitarmax_99@yahoo.com.
---
You can also hear .wav samples of Max playing guitar on the "Kate O'Connor Group" page.
---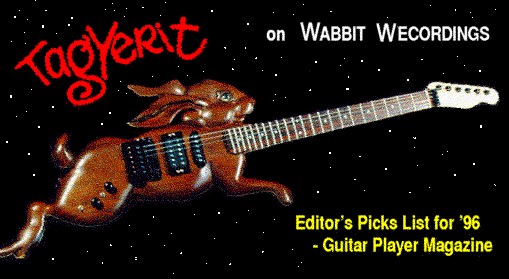 Max is hosted by TagYerit. Click this logo for more goodies.